Birthday cakes range from raspberry rose, raspberry chocolate, banana caramel, and lavender lemon. All unique to the client!
Sofia's 2nd Birthday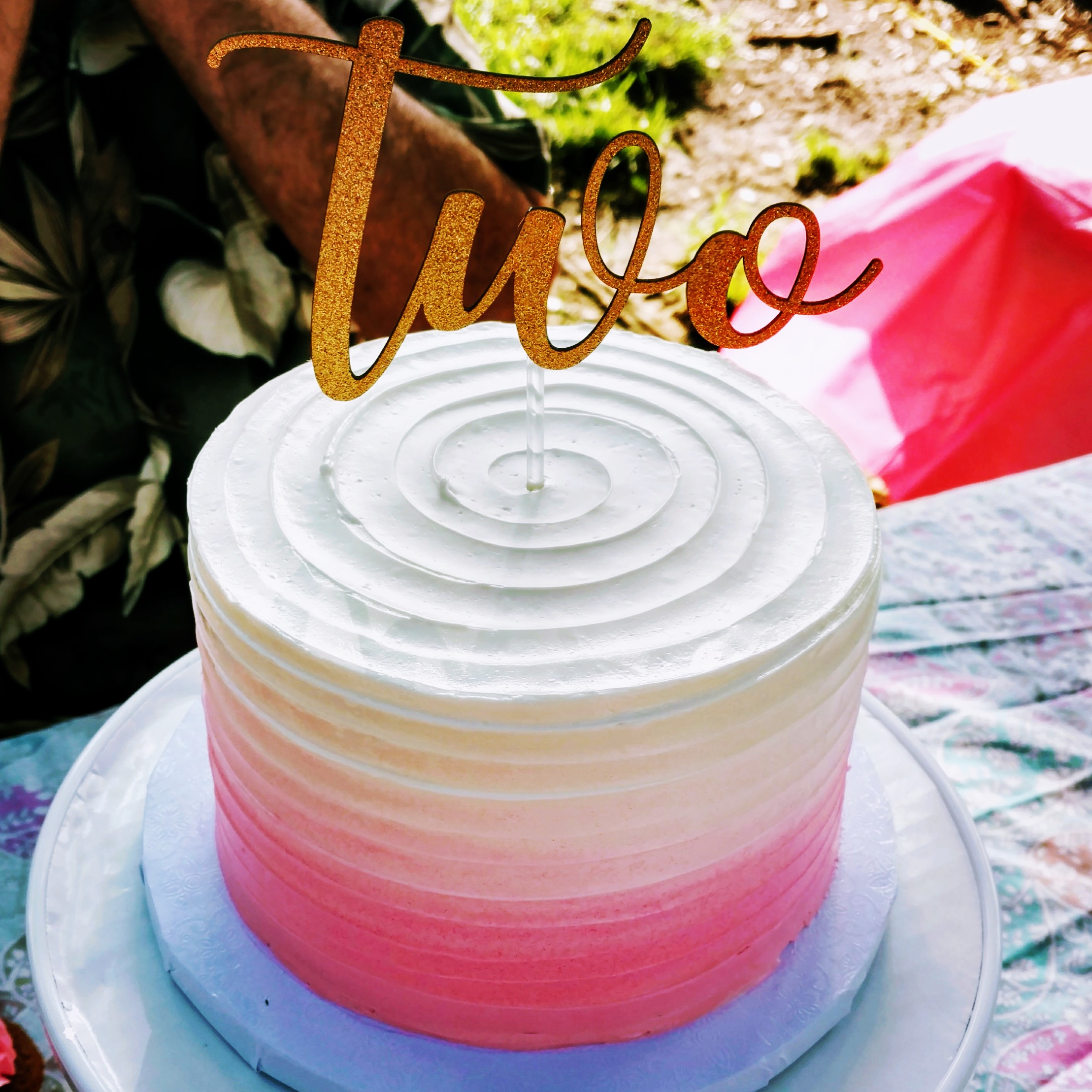 Three layer spice cake filled with caramelized apples and covered vanilla buttercream. The cake is accompanied with vanilla spiced cupcakes that are topped with a pink swirled buttercream and decorated with a fondant gold "2".
Duncan Wedding
For a small intimate wedding, we made the couples favorite, vanilla cupcakes with milk chocolate frosting.
Flood Church "To Become One" Party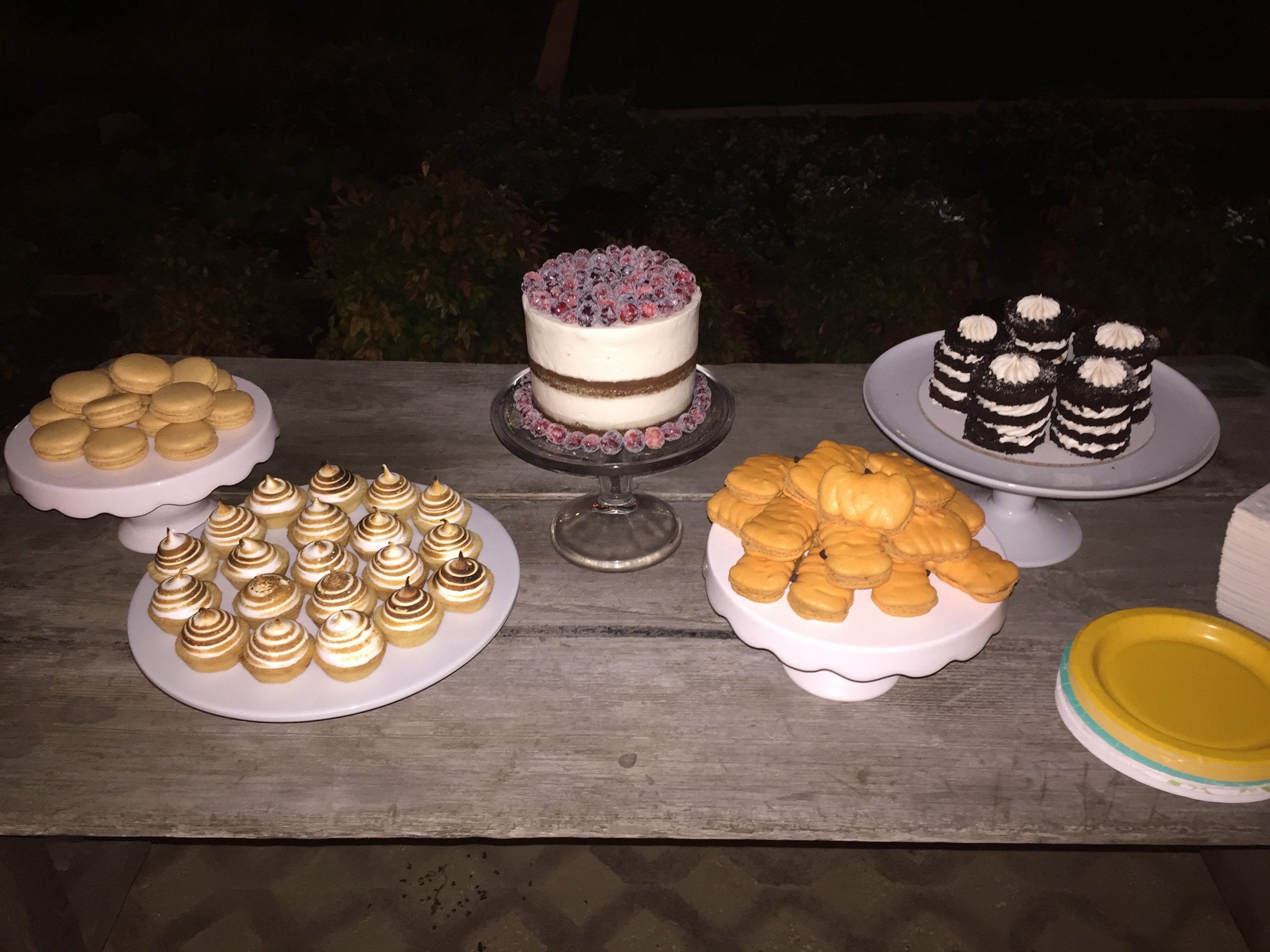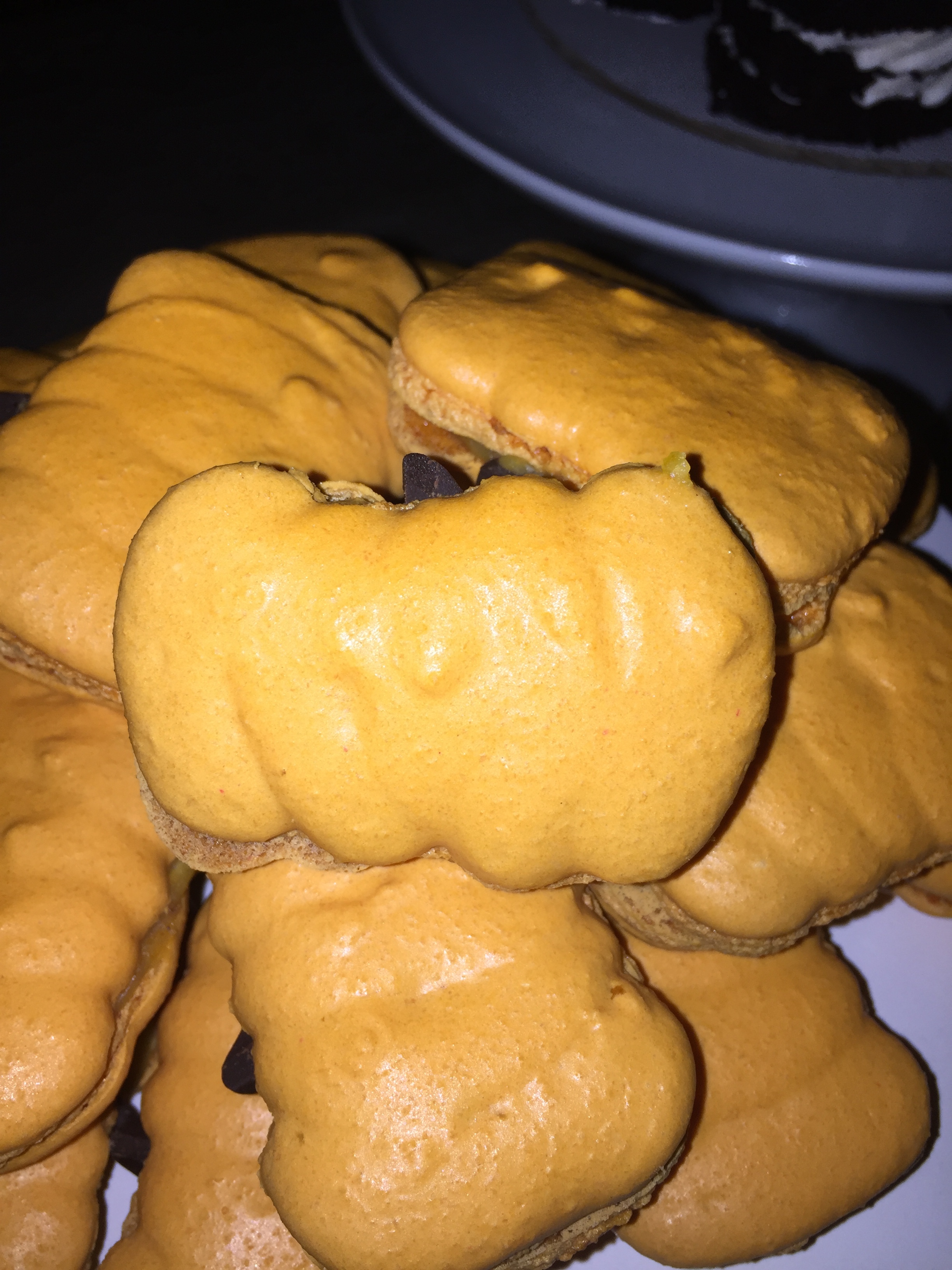 This party was to celebrate to end and completion of a marriage counseling class for engaged couples. We tried to focus on holiday and fall flavors. Consisted of gingerbread cake with cream cheese frosting and topped with sugared cranberries, caramel and pumpkin ganache macaron. Also some mini chocolate Guinness cakes with spiced buttercream and for a crowd favorite, lemon meringue tartlettes
Lee Baby Shower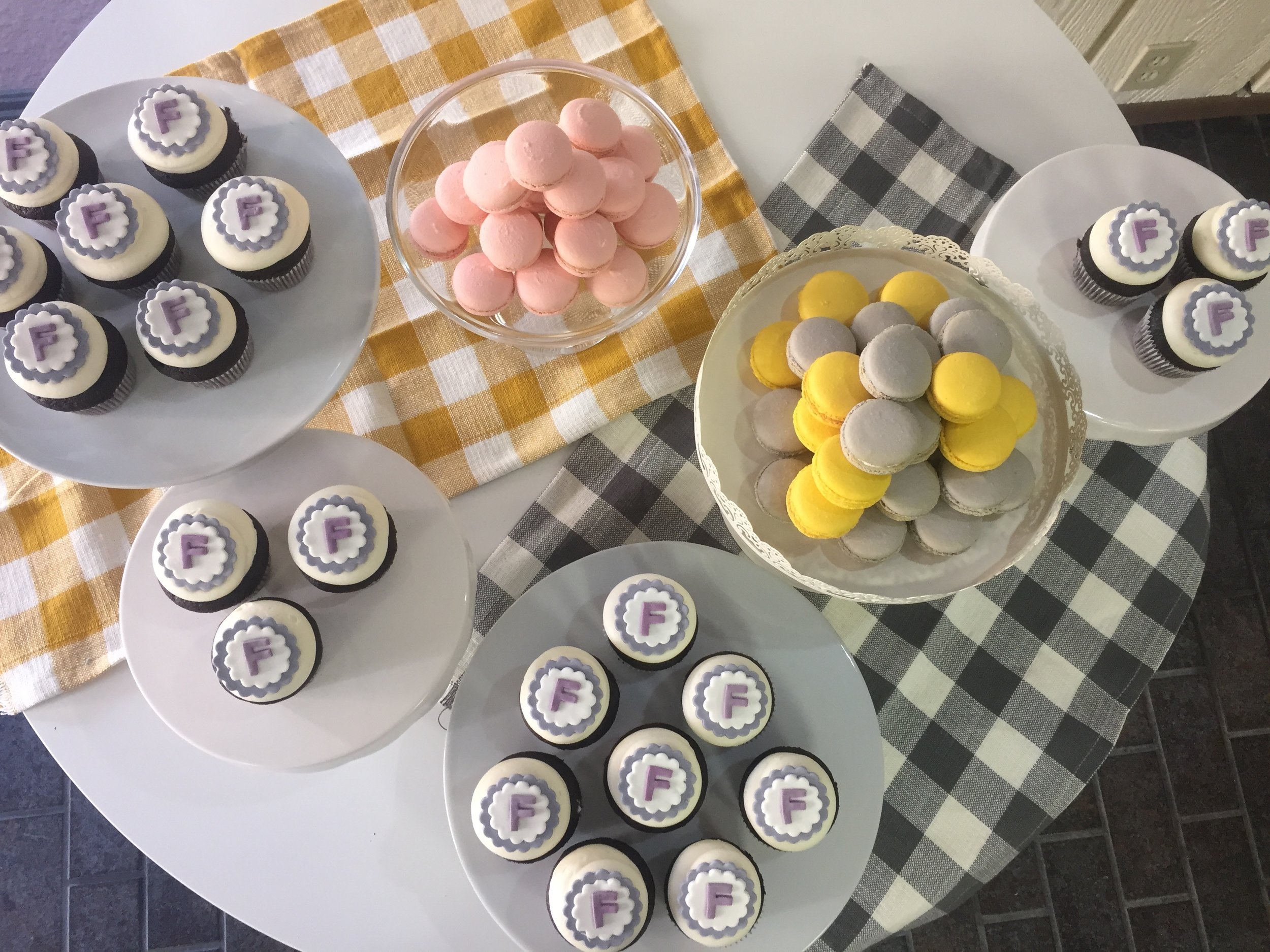 This was a beautiful baby girl shower with colors of grey, yellow, and purple. Following those colors, the table consisted of purple velvet cupcakes with cream cheese frosting and a fondant "F". The mother-to-be loves macarons, so we made lemon and her favorite flavor earl grey. Added some pink vanilla for little miss Fiona.
Collaboration with Brier & Ivy Floral
I met Amy the owner of Brier & Ivy when we worked at a Bakery together. She is based out of Portland now but when we were both starting out we knew we had to collaborate. It is one of today's biggest trends; fresh flowers on beautifully simple cakes. It was an incredible day at Volunteer Park in Seattle, Washington.
CORBETT and LEDNICKY WEDDING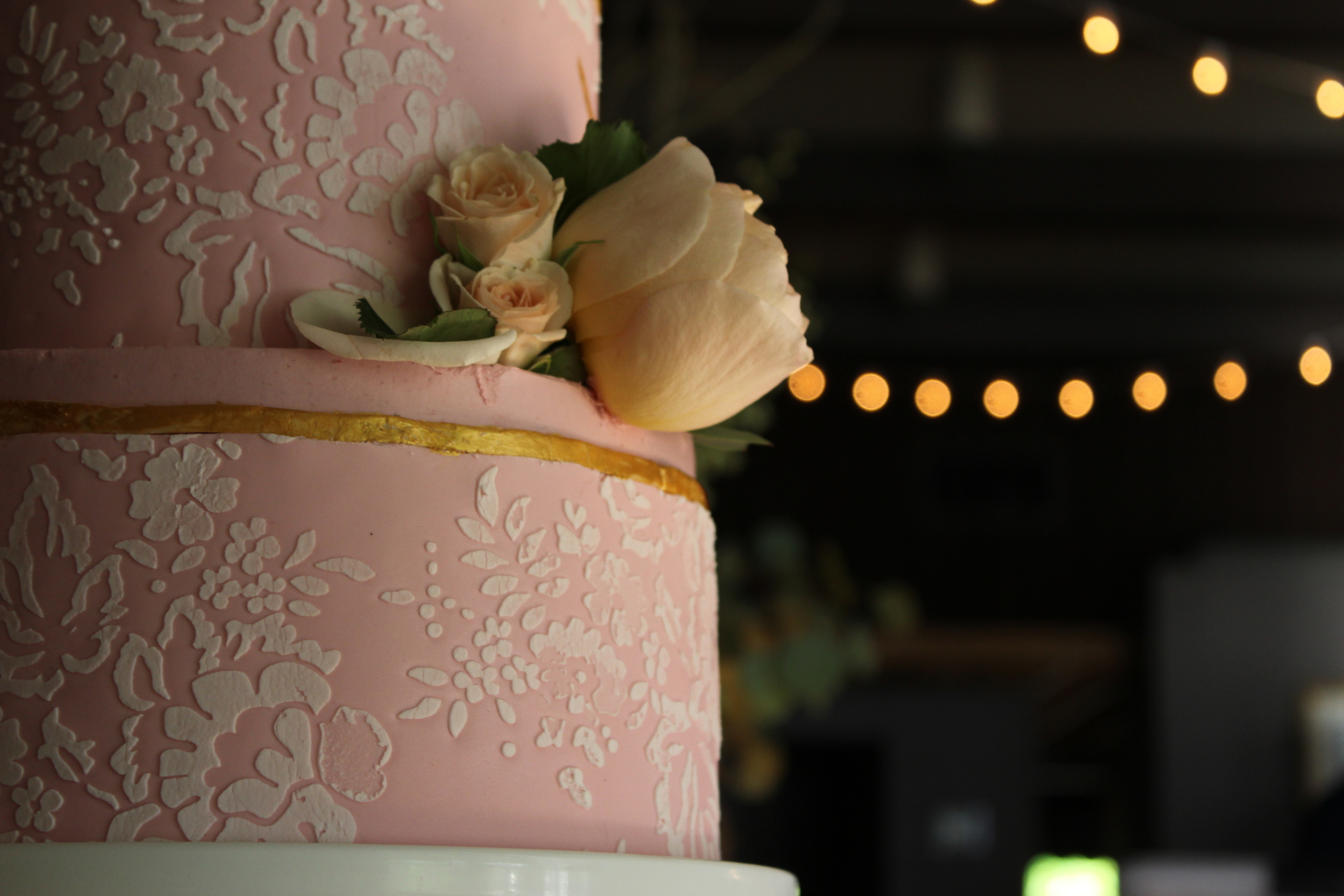 This was a beautiful wedding right on the water in the heart of Seattle, Washington. The dessert table was filled with a vanilla cake with a raspberry puree filling and covered in a raspberry white chocolate ganache buttercream and 5 flavors of cupcakes; vanilla, gluten-free vanilla, chocolate hazelnut, red velvet, and lavender. It was an elegant pink and gold wedding which was matched in the desserts.
RODGERS & FRANK WEDDING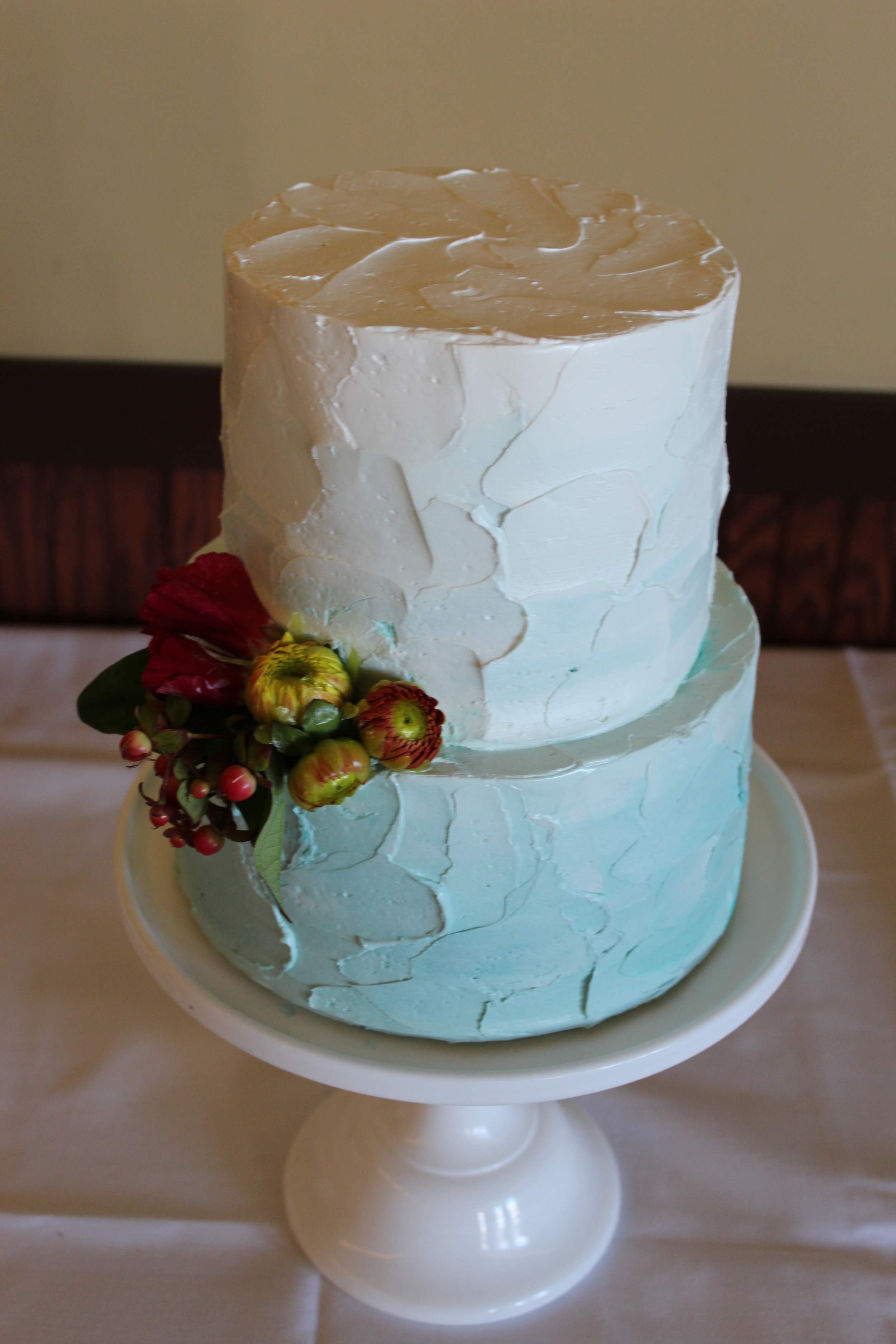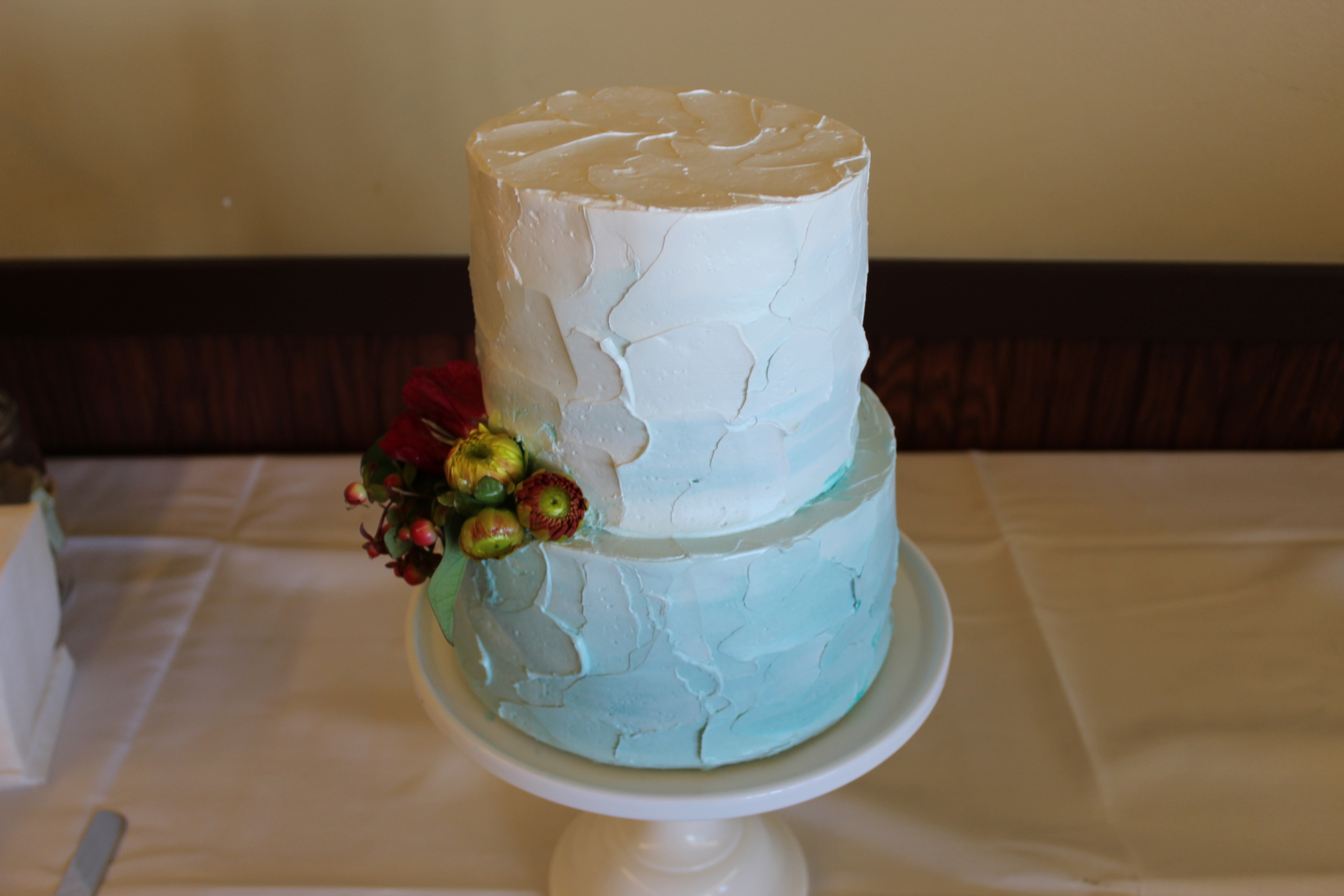 This cake was full of flavor! A vanilla cake with caramel and hazelnut buttercream in the bottom tier and lemon buttercream filled in the top tier. Each filling made fresh for a bold flavor combination! The wedding was a sea of turquoise which the cake matched perfectly.
Atkinson Barnes Wedding